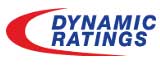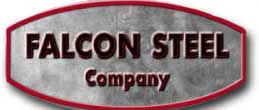 Belden Wire and Cable
Low voltage substation control cable and fiber optic specialty cable.

CoalTek
Pre-burn coal treatment processes.

Dynamic Ratings, Inc.
Transformer monitoring systems.

Falcon Steel
Lattice towers, tubular structures, substation structures.

PayGo Electric
Smart Grid applications, Pre-Pay solutions, post pay processing, AMI solutions.

Pennsylvania Breaker
High Voltage SF6 dead tank breakers, through 500Kv .







Schneider Electric
Integrated Smart Grid solutions, RTU's.

SPX / Waukesha Transformer Solutions
Power transformers through 1200 MVA, 500 KV.

SPX / Waukesha Components
OEM replacement parts, LTC parts, LTC service training, transformer health products.

SPX / Waukesha Service
Transformer service, installation, relocation, testing, maintenance and LTC service.

Union Metal Corp.
Steel distribution, transmission and lighting poles. Decorative lighting.

Warren Heim Corp.
Buzzline utility canvas products.